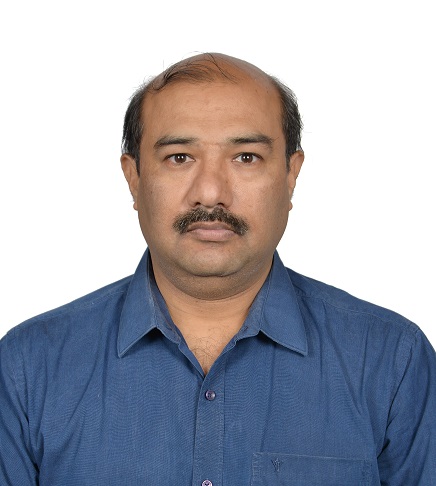 Dr.M.K.Showkath Ali, MBBS,DPH,FMTD
Friends, Ladies and Gentlemen,
It gives me immense pleasure and proud to be appointed as the Director of one of the premier Central Government Public Health Institutions engaged in service to the people affected with leprosy. I began my association with leprosy since 1990 as State Leprosy Officer of Lakshadweep   for 10 years and as the Joint Director and Head of the Division of Epidemiology and Statistics of this institute during 2001-2004.
It is a pleasure to work for the people affected by leprosy whom I fondly address as my friends. I am grateful to the Government of India for giving me an opportunity which is an honour and boon.
We all know that leprosy is a disabling disease, is still prevailing in the communities. Since there are no deaths and no epidemics, due to leprosy, it never comes in the limelight like other communicable diseases.we should be aware that the spread of leprosy is very slow, getting infection is difficult unlike many  other infectious diseases and mycobacterium leprae, the causative agent of leprosy, is becoming weak genetically. The leprosy can be completely cured with Multi Drug Therapy in 6 and 12 months which is available free of cost in all the Primary Health Centers, Dispensaries and Hospitals.
Our country contributes more than 50% of the leprosy cases detected globally. In 2013-14 India alone reported 1,26,0913 new cases, of which 5256 cases were with visible permanent disabilities. Every year about 5000 cases with disabilities are added to the community from which we can assess the cumulative figures and disabilities adjusted life years of disability burden due to leprosy.
We know that skin patch and loss of sensation is the main sign and symptom of leprosy. We have facilities to diagnose and treat cases of leprosy throughout India free of cost. Unfortunately a strong stigma is attached to leprosy due to lack of awareness and wrong beliefs about leprosy which is a strong barrier in availing the treatment services and mainstreaming the affected persons.
I would also call upon my colleagues to address the people living after the disease is cured as Leprosy Cured People (LCP) instead of Leprosy Affected People (LAP)which will denote the actual status of them and will give a great message.
Therefore I appeal and request all of my fellow citizens encountering with such signs and symptoms to seek medical advice and to convey this message to all of our fellow citizens so that we can eliminate this misunderstood disease completely.